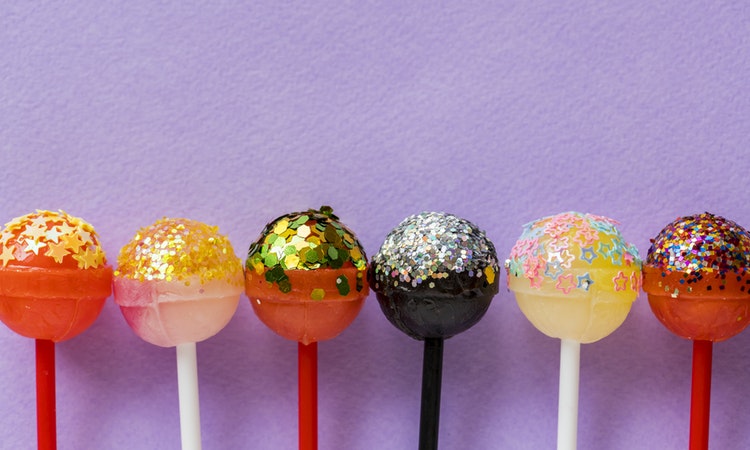 As dentists, we've seen our fair share of disturbing sights! But perhaps the worst offenders aren't the results of neglected teeth and gums, but the things people voluntarily do to their teeth. Here are some of the latest teeth trends.
Tooth jewellery
No, we don't mean necklace charms shaped like teeth. We mean jewels adhered to the outer structure of a tooth, usually a canine. This trend has been around for a while, but with A-listers like Katie Perry reviving the look, it's back in fashion. American dentist to the celebs, Dr. Anjali Rajpal said, "I like to make something fun and since there's no damage to the tooth structure, if a patient wants something different, all I do is polish off the gem and polish back the tooth structure, so they can easily change it up." We still think we'll stick to making patients' teeth look beautiful in a natural way…
Glitter teeth
Glitter makes everything look good, right? Well, maybe there are some exceptions – like the mouth. But it seems a new craze of adding glitter to the teeth, lips and even tongue is sweeping Instagram. It certainly makes for some dazzling snaps, but this is not one to try at home. For starters, ingesting tiny bits of plastic (or even, in some instances, glass) really isn't recommended. Not to mention those pieces could even get stuck under your gums and cause some serious inflammation. No thanks!
Charcoal teeth
Have you heard that rubbing 'activated' charcoal into your teeth is a great way to get a whiter smile? It's a current beauty fad believed to lift away plaque that causes stains. While there's some truth in it, the reality is it can cause long-term damage to your teeth! Abrasive in nature, charcoal can wear away your enamel which will eventually make your dentin show through, which in itself is yellow in colour. It'll also likely land you with tooth sensitivity. Stick to professional teeth whitening in Notting Hill instead.
And now for something completely different…
OK, so not strictly done to the teeth, but there's something of a buzz for tooth nail art right now. We work to make teeth strong and beautiful every day, and even we wouldn't fancy having our nails done to look like molars! Especially not the ones with cavities painted onto them… Has tooth decay ever been a good look?
Want to see some more teeth fads? Why not take a look at the 6 weirdest teeth trends on our blog.
Get in touch
To find out how we can help you call 0207 792 2333 or complete our enquiry form...