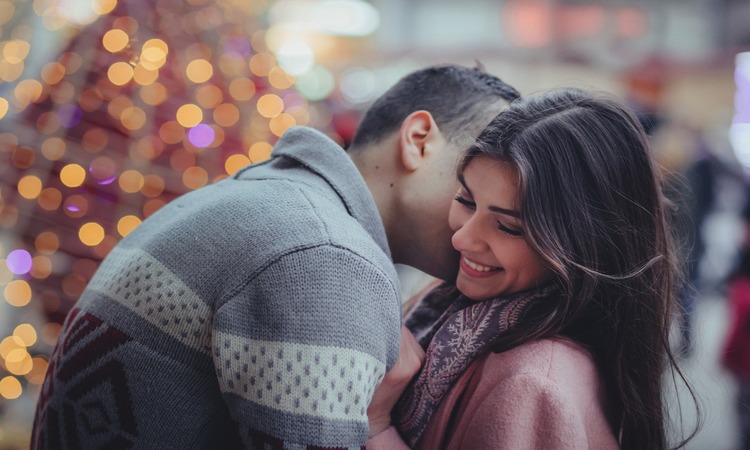 According to over half of daters, finding a partner with an attractive smile is the second most important attribute, behind personality. But whether you're looking for love this Valentine's Day, or you're hoping to impress the one you're with, there's something else you should be aware of.
While there's no denying that poor oral health can be a turn off in the bedroom, a new study suggests there could be more to it than that.
How oral health affects sexual health
Researchers recently published results from their study into the effect of gum disease on sexual health.
The study was conducted on 150 men of a European background and found that sufferers of severe gum disease had more than double the likelihood of erectile dysfunction in comparison to those with healthy gums and teeth.
What's more, 74% of those with erectile dysfunction were also shown to have poor dental health.
But if you're worried it's too late, the good news to come from the study is that reducing the inflammation in the mouth associated with gum disease could result in an improvement in erectile dysfunction.
Men and dental health
While ED is a condition exclusive to men and there is no comparison which can be made for women, it does seem men are also the ones who need the most encouragement to brush up on their oral hygiene.
A YouGov poll found men tend to be less proactive about their dental health in general – with 33% only brushing once a day.
However, increasing research into this area of dental health shows we all may have more at stake than just our teeth, or our enjoyment in the bedroom…
Gum disease and its effect on the wider body
This study comes on the back of a growing body of research into the knock-on effects of gum disease on other parts of the body, such as increased risk of cardiovascular diseases and dementia.
So brushing up on your dental health won't just improve your love life, it could also protect your overall health now and in the future.
So what can you do?
The signs to look out for are blood when brushing or eating, as well as swollen or sore gums. You might even notice a bad taste in your mouth. If you take swift action, you can prevent it from becoming a bigger problem which can end in tooth loss.
Making sure you get regular check-ups with a dentist and dental hygienist is important to spot and treat these symptoms, as well as any other problems. But brushing twice a day for two minutes with fluoride toothpaste, flossing or using interdental brushes after eating, and having a healthy diet are all good ways to prevent gum disease from taking hold. It doesn't take much effort and could even give you a lift in the bedroom!
For more information on gum disease treatments, or to book your appointment, get in touch with us at Number 18 Dental today.
Get in touch
To find out how we can help you call 0207 792 2333 or complete our enquiry form...