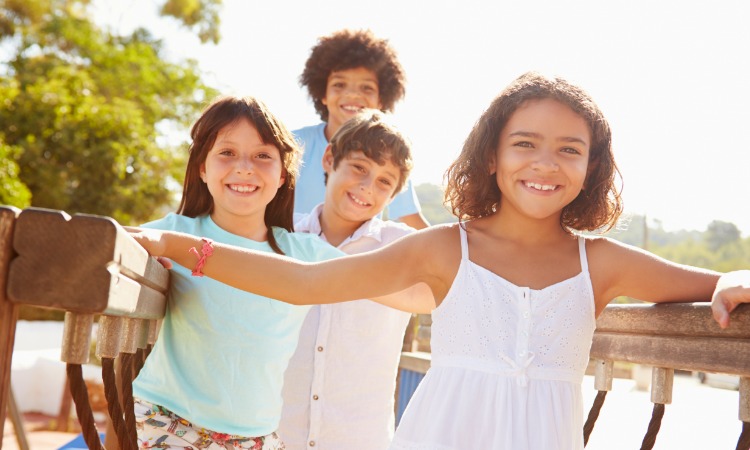 Did you know that a quarter of UK children have tooth decay by the time they start school?
You can prevent tooth decay in your child, which has a huge impact on their health and confidence in later life.
The most recent Children's Dental Health Survey found that a fifth of 12 and 15-year-olds experienced difficulty eating. But tooth decay isn't just painful, it also affects our self-esteem. More than a third of 12-year-olds and over a quarter of 15-year-olds reported being embarrassed to laugh or smile because of their teeth.
Tooth decay is one of the UK's most common childhood diseases—putting pressure on personal and family lives—yet you can easily prevent it.
How can I prevent childhood tooth decay?
A big part of preventing childhood tooth decay is to restrict sugary and acidic foods and drinks to mealtimes. When your child needs a snack in between meals, opt for cheese, vegetables and fresh fruit (not dried), alongside water or milk. It's also important to check food labels for hidden sugars (those ingredients ending 'ose', such as fructose, glucose, sucrose and lactose), especially in processed baby foods.
How should I brush my child's teeth?
Brushing your child's teeth with fluoride toothpaste is key to preventing tooth decay. This should be for two minutes twice a day, always before bed and at least at one other point in the day. There are many fun toothbrushes for children, with smaller heads and handles and softer bristles. The correct motions should be small and circular, remembering to gently brush the gums and backs of the teeth.
When should I take my child to the dentist?
Regular check-ups are essential to prevent childhood tooth decay. A baby's first milk tooth comes through at around 6 months, and it is a good start to bring them along to your appointment. Check-ups for older children usually take place every 6-12 months, but the dentist will advise you on what is best for your child's teeth.
Can any dental procedures help prevent childhood tooth decay?
At Number 18, we offer fissure sealants as a pain-free weapon against tooth decay in children. Fissure sealants are an ultra-thin plastic coating, which your dentist can apply to the surfaces of the back teeth of your child to prevent food particles becoming stuck. This is recommended as soon as your child's first permanent back teeth come through, around age 6-7, and can last for 5-10 years.
Tooth decay in children can place stress on the whole family. The government's survey found that almost a quarter of parents of 15-year-olds took time off because of their child's oral health. While preventing tooth decay is best for your child, it can also save you time and money in the long run.
At Number 18 Dental, our primary concern is the health of your family. To make your child's next dental appointment, contact us on 0207 792 2333. Or click here for more information about our children's dentistry services.
Get in touch
To find out how we can help you call 0207 792 2333 or complete our enquiry form...