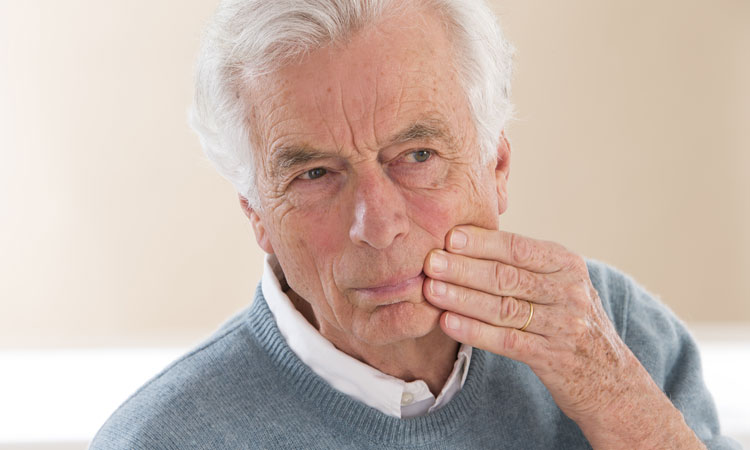 Advanced cases of periodontal (gum) disease allow bacteria to breed in the mouth which in some cases, can eventually move into other parts of the body via the bloodstream. In some instances, the bacteria has even found to have travelled to the brain and damage the brain tissue in the same way that Alzheimer's disease does.
Dr Nigel Carter, Chief Executive of the British Dental Health Foundation, explains "the link between oral health and overall body health is well documented and backed by robust scientific evidence. Despite this, only one in six people realises that people with gum disease may have an increased risk of stroke or diabetes. And only one in three is aware of the heart disease link."
Which diseases has gum disease been linked to?
The research into the connection between periodontal disease and your overall health is still emerging. However some initial studies have indicated how the inflammatory response from periodontal disease to persistent infection can impact on your body's major organ including the heart and kidneys.
One study found that having unhealthy gums triples your chance of having a heart attack and periodontal disease has also been linked with heart disease and kidney disease.
Previous research suggested that if you were to suffer from diabetes you can develop gum disease as a side effect. Recent research has flipped this suggestion, believing that periodontal disease could potentially be a cause of type two diabetes.
Additional research has also pointed a potential link between stroke and periodontal disease. In one study those diagnosed with acute cerebrovascular ischemia were found more likely to have an oral infection in comparison to a control group.
How can you prevent gum disease?
Oral health is often overlooked. Whilst most people would not ignore swelling, pain or bleeding from other parts of their body, when these occur in their mouth they are often ignored. Periodontal disease is a progressive disease that gives many indications of its development as it progresses. As the disease develops it becomes harder to treat so it is important that if you notice any of the initial stages of gingivitis (inflammation of the gum tissues) that you consult your dentist. Such initial signs include red, swollen, inflamed gums, or bleeding when eating hard foods or brushing.
To ensure you do not develop even the initial stages of gingivitis then you should maintain a good oral hygiene routine that involves brushing your teeth twice a day, flossing daily and visiting your dentist and dental hygienist regularly. Doing this will help look after your gums and will improve your overall health. If you notice any changes in your oral health, whether that is bad breath, swelling, pain or bleeding you should make an appointment with your dentist to determine the cause.
Number 18 Dental – dental practice in Notting Hill, W11
If you notice any changes in your dental health or think you may have gum disease then it is crucial you visit your dentist. If you have any concerns or wish to book an appointment then please contact Number 18 Dental today.
Get in touch
To find out how we can help you call 0207 792 2333 or complete our enquiry form...