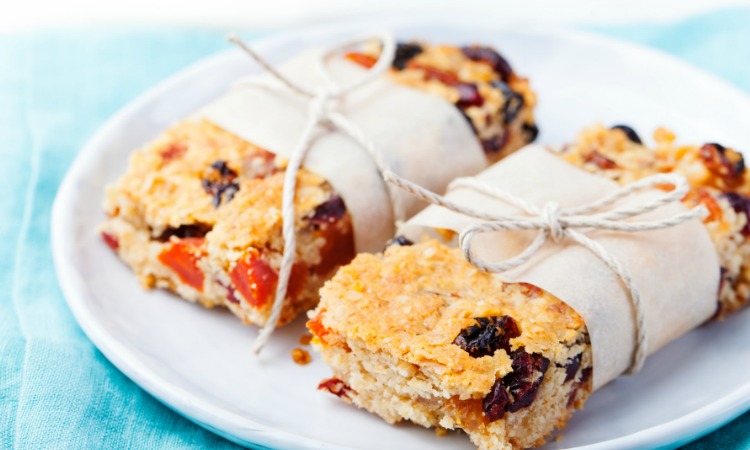 Speaking to The Times, Ben Atkins, who is a dentist and also a spokesperson for the British Dental Association, recently advised parents to give children crisps rather than raisins and other dried fruit as a snack.
The reason?
Well it's actually quite simple. Dried fruit is high in sugar and also has a sticky consistency. Put another way, Atkins likened eating raisins as akin to "gluing sugar to the teeth".
The fruit particles sit on the teeth for a long time, sometimes until we next brush them. During that time, your mouth's normal bacteria begins to break them down, releasing acid which attacks tooth enamel.
And it's not just raisins either; Atkins warned parents that "all dried fruits, including muesli bars, are bad for teeth." That includes things like fruit rolls and cereal bars – all things unsuspecting and well-meaning parents might put into packed lunches to try and be more health-conscious.
So where do crisps come in?
This is where things get a bit more controversial. Atkins said crisps were "totally fine" for teeth if chosen over dried fruit in packed lunches. That's so long as you choose plain crisps – not those with added sugars (which are unfortunately often found in some children's brands).
But it's important to note that anything (crisps included) which sticks to your teeth will cause a similar problem. Maize snacks, for example. That's why it's important to drink water after, have your child brush their teeth or floss to release lodged food.
Even better is to offer healthier snacks:
fresh whole fruit such as an apple cut into slices
unflavoured milk drinks
plain yoghurt
cheese
raw vegetables
nuts…
While it may seem like choosing raisins or muesli bars as a children's snack is giving them a healthier start in life, they are high in sugar which can have consequences in terms of obesity as well as tooth decay.
Professor Damien Walmsley, of the BDA, told Huff Post that, more importantly, "Snacking should be limited as far as possible."
"Whether you prefer sweet or savoury, reaching for snacks between meals can take its toll on teeth."
Tam Fry of the National Obesity Forum also pointed out that crisps can contain a lot of salt, often too much for young children.
With cases of obesity in children rising and 9,220 children aged between one and four having to be hospitalised to have a tooth removed, isn't it high time we all became a bit more savvy about what's in our food?
To book a children's dental appointment in Notting Hill, contact our friendly staff today at Number 18 Dental. Or read more about good dental health for children.
Get in touch
To find out how we can help you call 0207 792 2333 or complete our enquiry form...