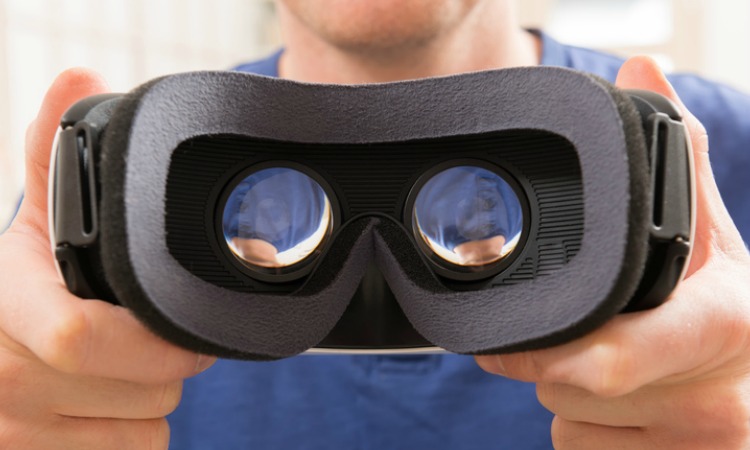 Scientists have been hard at work trying to find out whether virtual reality headsets could help some anxious patients overcome their fear of the dentist. And it seems to have paid off!
But there's a catch.
Published in the Environment and Behaviour journal, this research found that patients in the trial responded more favourably to nature scenes than those who were immersed in urban environments.
Dr Sabine Pahl, co-author of the report, said "We know about the benefits of the natural environment in psychological and physiological terms – people can feel relaxed and restore their cognitive resources.
"We also know in dentistry, there is a high percentage of people with dentist anxiety and their teeth tend to be in a worse state and they tend to miss appointments because they are worried about going to the dentist; and that, of course, has an effect on their teeth."
Their hypothesis? To see whether altering the frame of mind could affect the perception of pain and discomfort some experience during dental treatment.
The study comprised three groups of a total of 70 patients: those receiving standard treatment; those immersed in a VR beach scene; and those immersed in a VR urban setting.
Perhaps unsurprisingly, the pain experienced was lower in those immersed in the natural scene, which the authors referred to as "bottled nature"! In contrast, Pahl said "the response among patients in the standard care and urban VR groups was more or less the same."
Speaking about the long-term benefits of this study, Melissa Auvray, the dentist involved, said "Anything that helps you forget about pain is a good thing because if you do not remember something being painful then you are more likely to return, and return regularly, which in turn results in less intervention and treatment."
While this is only an initial trial with further research to be done, technological advancements are moving quicker and quicker, so it's realistic to expect we could see such uses of VR in the not-too-distant future.
At Number 18 Dental, we know that phobias are often caused by negative associations or learned behaviours, perhaps stemming from a bad experience in the past. This can cause serious stress and troubling consequences for sufferers of dental anxiety, which is why we'd be glad to see an option like these VR headsets available for dental surgeries in future.
Our patients say they love our modern and comfortable dental surgery in Notting Hill, and we feel strongly about enabling all our patients to overcome their anxieties. Get in touch to let us know about your dental phobia and we'll help you smile with confidence. Or, find out more in our blog post on overcoming your fear of the dentist.
Get in touch
To find out how we can help you call 0207 792 2333 or complete our enquiry form...