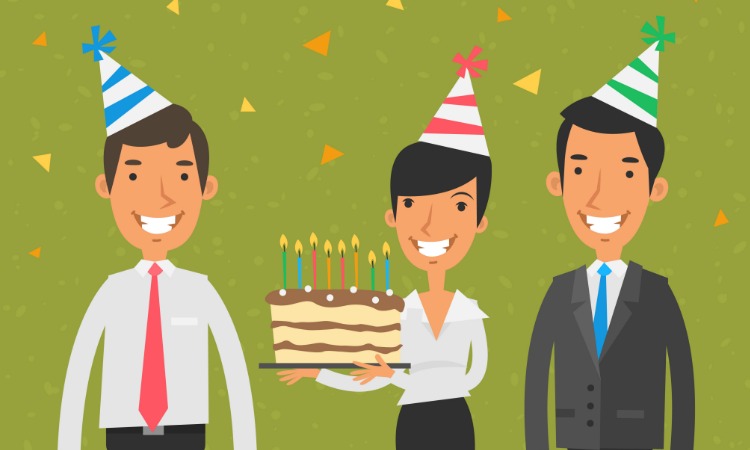 Are you a cookie fiend? Is your boss a doughnut dealer?

Whether it's colleagues' birthdays, retirement parties or just a treat to celebrate the end of the working week – the workplace is becoming a site of sugar temptation!
And now, one senior dentist has spoken of the health risks this office "cake culture" poses.
The problem with workplace sugar cravings
Prof Nigel Hunt, from the Faculty of Dental Surgery at the Royal College of Surgeons, says, "for many people the workplace is now the primary site of their sugar intake and is contributing to the current obesity epidemic and poor oral health."
To tackle this unhealthy environment, Hunt wants employers and workers to try and curb the amount of sugar we consume at work.
Preventing cavities isn't just something we should be vigilant about in children. Every year, 65,000 adults require treatment in hospital for tooth decay.
Problems with oral health can harm self-esteem, well-being and confidence, as well as the structure of the teeth and gums.
Not only that, constant temptation can make it difficult for us to kick our sugar habit or stick to healthy eating diets. Many may simply give up trying altogether.
What can you do?
It's not easy turning down a sweet treat, especially if it's for a job well done. But if your company has a feedback system, why not request an organisation-wide healthy-eating initiative?
Or maybe you are the bringer of gifts and treats? If so, take a moment to think about your colleagues who might be on diets, have medical conditions or are trying to cut down on their sugar dependency.
Hunt says that "responsible employers should take a lead and avoid such snacks in meetings," replacing them instead with tooth-friendly alternatives.
His suggestions include swapping biscuits and cake for a selection of nuts, cheeses and fresh fruit bowls. This encourages healthy eating and can give a mid-afternoon energy boost without harming your teeth with sweet pastries and luxury flavoured coffees.
And if you do fancy a one-off treat? Then make sure it is just that – one off. Opt for low-sugar and low-fat options and try to eat these treats at lunchtime with other foods, which will help reduce the growth of bacteria in the mouth.
Get our expert opinion
If you're worried about what sugar is doing to your teeth, make an appointment to speak to one of our Number 18 dentists or dental hygienists today.
Get in touch
To find out how we can help you call 0207 792 2333 or complete our enquiry form...