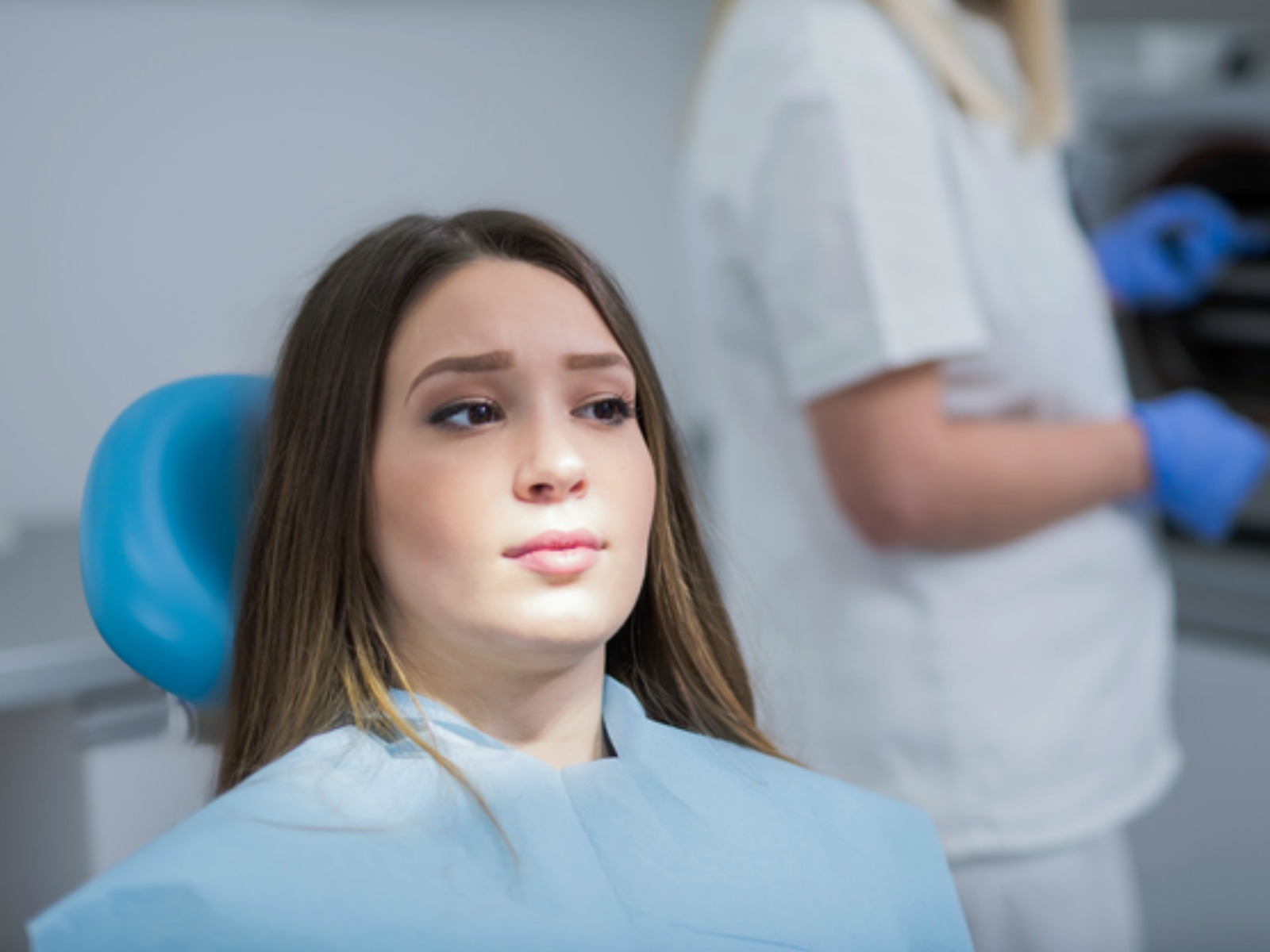 Sitting in the dentist's chair might not be everyone's favourite experience – but at our comfortable and modern dental practice in Notting Hill, we try to make it so! This week we offer our insight into some of the most common thoughts that patients have while they're waiting for treatment…
Does my breath stink?
If it makes you feel any better, nobody's breath smells like roses – and we see a lot of patients every day! It's a good idea to brush before you come to see us so we can spend more time seeing clearly what work needs to be done. However, the good thing is that if things don't smell quite right, we can see if anything's causing it and we'll talk you through some of the best ways to treat your bad breath.
Is this going to hurt?
No dental treatment is without a little discomfort, but thanks to our state-of-the-art procedures, we can ensure that's all it is – discomfort. This isn't the middle ages when treatment was carried out in public and without anaesthetic! We NEVER undertake surgery without it and as world-class dentists, we know how to look after you. We specialise in minimally invasive dentistry, which means unlike many other dentists we take the time to only treat the part of the tooth that's affected, to keep your teeth looking and feeling great. Even our scale and polish is done using EMS Air-Flow which limits contact with your teeth!
I wish I was sedated right now
If you suffer from dental phobia, we have a range of sedation options we can discuss with you too and we can agree signs and signals you can use if you ever want us to stop. That means you can be as relaxed as possible in our chair.
How much work am I going to need?
You're welcome to come in for a consultation any time and we'll take a look at what your problem is so that you can go away and think about it. However, if it's urgent or you're in pain, it would be best for us to try to fix it on the spot – though you will always be free to choose. Some treatments like a simple filling or clean can be done in one quick session while other more complex treatments like root canal treatment, crowns, bridges and implants will need at least a couple of appointments. To suit you, we also have flexible appointments so that you can work your dental treatment around your life – no more missing important business meetings or the school play.
How much will this cost me?
Your teeth are the gateway to your overall health and well-being. You want your teeth to last as long as they can so that you can enjoy doing all the things you do with confidence: smiling, laughing, and eating all your favourite foods… Excellent dental care might not be the cheapest, but we have the latest tools and world-class know-how. At our 5-star practice, we accept a range of dental insurance plans and always agree the costs up front so you won't have to sit in our chair wondering. We can even help you spread the cost. If you're wondering 'how much does dental treatment cost', why not check out our price guide?
Am I going to be lectured about flossing?
You'll be glad to know we only ever advise, never lecture! It's up to you how you choose to look after your teeth, but we can give you tips and tricks if you need help with your dental hygiene, or other advice on your lifestyle and dietary habits. Just ask!
My teeth are awful
We're not here to judge, we're here to help give you the smile you've always wanted. We've seen a lot of mouths in our time and we know each one is different. There's no specific way your teeth should look – the important thing is you feel confident. What's more, there's nothing that can't be fixed or made to look and feel better. Chances are your teeth are just fine – but if they're causing you concern, book a dental appointment in Notting Hill today or a consultation to discuss our many cosmetic dentistry options.
Get in touch
To find out how we can help you call 0207 792 2333 or complete our enquiry form...