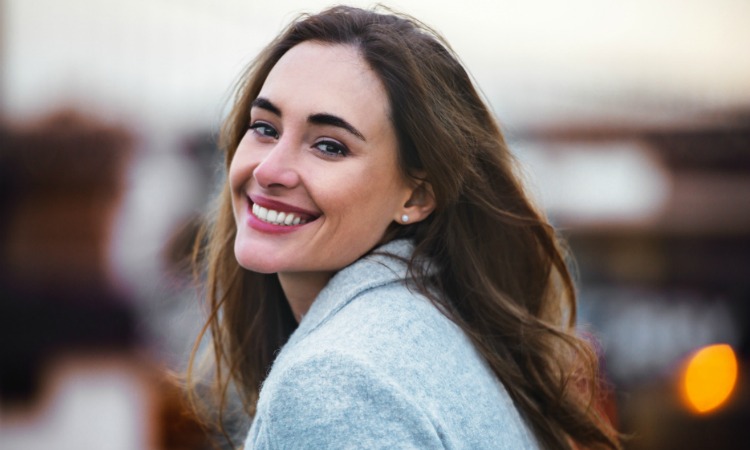 Simply rubbing out the stains on your teeth sounds too good to be true. Right?
Well, teeth whitening pens which seem to promise to do just that have recently been making a huge splash in the UK dental market.
You might have seen these sold separately or as part of a toothbrush/pen duo. The idea is that you simply rub the pen over the surface of each tooth and enjoy instantly whiter teeth. So, is that all there is to it?
How do whitening pens work?
Contrary to what the ads seem to show, whitening pens don't exactly work like a rubber, undoing years of poor diet and dental hygiene.
Instead, whitening pens contain a bleaching gel which can be applied to your teeth. This solidifies into a film which has a lightening effect and which will either dissolve or be removed over time.
For maximum effectiveness, this needs to be done after brushing and should not be washed or brushed off. In essence, you apply the gel to the whole surface of each tooth – starting just above the gum line to avoid irritation – and experience a whiter shade in 1-2 days.
Pros
These whitening pens are sold over the counter which means they are safe to use. Therefore, they're ideal for:
When you're on the go and you need an instant dental makeover.
Keeping your teeth whiter in between professional dental teeth whitening.
A quick, inexpensive, at-home whitening treatment without the need for trays.
Cons
However, whitening pens aren't always the ideal solution. There are some disadvantages to using whitening pens, including:
Since these are sold over the counter, they aren't as strong as dental whitening and, therefore, won't offer the same professional results.
The film can become scraped off or dislodged, which could instantly undo your whole look.
For best results, it's recommended not to eat or drink for an hour after application.
These results are only temporary and need constantly topping up.
You also don't get the benefit of having a dental professional looking at your mouth who may spot other abnormalities before they develop into problems or who can identify poor dental hygiene.
That's why we prefer to think of these as a quick fix in between whitening treatments but not as a substitute for a professional clean or a healthy lifestyle and diet rich in naturally tooth-friendly foods.
Safe teeth whitening in Notting Hill
Want to dazzle with a sparkling white smile? Discover the safe in-practice and at-home teeth whitening treatments in Notting Hill we offer here at Number 18 Dental.
Get in touch
To find out how we can help you call 0207 792 2333 or complete our enquiry form...