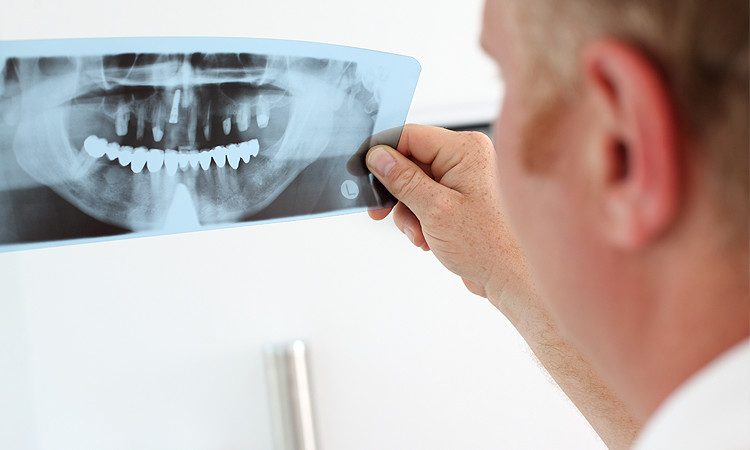 Tooth decay is caused by plaque, which dissolves the outer layers of the teeth. It is also known as dental caries. Plaque is a white, soft substance that sticks to teeth; it is made up of the bacteria from decomposing food and saliva. It rarely causes any symptoms until it has reached an advanced stage. These symptoms may include: toothache, sensitivity to hot, cold or sweet drinks; grey, brown or black spots appearing on the teeth; bad breath; an unpleasant taste in the mouth. Decay can lead to further problems such as a cavities, gum disease or dental abscesses.
Toothache is nature's way of warning us that something is wrong and that a visit to the dentist is required as soon as possible. The dentist will identify any decay by examining the teeth; an X-ray may be required in order to check for any cavities or abscesses.
Tooth decay is treated by removing the decay, often by drilling and filling the tooth afterwards, which is often an uncomfortable experience and best avoided with good dental hygiene. If the nerve at the centre of the tooth is damaged, a root canal treatment may be required, which involves removing the nerve and restoring the tooth with a filling or crown. If the tooth is too badly damaged then it may need to be extracted and replaced with a dental implant.
How do I prevent tooth decay?
Tooth decay is entirely preventable and the best way to avoid it is to brush teeth with a fluoride toothpaste twice a day, for at least two minutes; clean between the teeth once a day using floss or an interdental toothbrush and cut down on sugary and starchy food and drinks.
Get in touch
To find out how we can help you call 0207 792 2333 or complete our enquiry form...