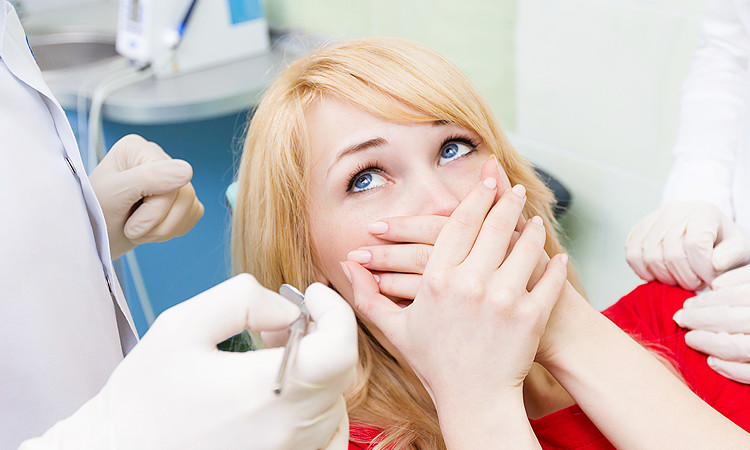 There very few people who relish a trip to the dentist, but for some people the prospect of going for even a simple check up is a cause for great anxiety and dread. Having a dental phobia can have serious long term dental health consequences, and can even leave you in pain and discomfort if you are unable to have your tooth problems treated. Dental phobia affects nearly a quarter of the British public so if you are suffering with dental fear you are not alone. Luckily, this common phobia – like any other – can be overcome with some co-operation between you and your dentist.
Relaxation techniques
As with any phobia, a fear of going to the dentist will usually cause acute anxiety and tension. Learning to control this fear can involve standard relaxation techniques such as methodically going through every muscle in your body, tensing it and relaxing it repeatedly until your entire body feels relaxed. This will both physically relax you and distract your mind from your dental fear and stopping the tension from growing out of control.
Musical distraction
Some people find that having relaxing music playing during treatment can be a helpful way to distract themselves from the dentist's surgery – but if you think that noisy and energetic music will help, then that is worth a try too. Meditation CDs playing in the background can help you to relax and also help overcome the sometimes unnerving sounds of the dental equipment.
Visual distraction
You might not think that the dental surgery is an ideal replacement for the movie theatre, but some people find that watching a film or TV programme during treatment is an effective way of taking their minds off the subject of their phobia. Half the battle with dealing with a phobia is to stop the tension from building, and keeping your mind occupied with a movie can be a great way of achieving this.
Be prepared and informed
The fear of the unknown can be a trigger for a dental phobia. Some people find it helpful to be told in advance exactly what the upcoming procedure involves, in however much detail they feel comfortable with. Likewise, some people find it helps to reduce tension and fear if the dentist constantly explains what is happening during every stage of the treatment.
Find the right dentist for you
Many people with a severe fear of visiting the dentist find it embarrassing to admit to the problem, and deal with it by simply ignoring any dental issues and putting up with the pain and discomfort. There is however absolutely no need to suffer in silence. Being scared of the dentist is extremely common, and not always caused by painful experiences in the past. Most experienced dentists will certainly have come across many patients with this problem, and once they know that your fear goes beyond natural nervousness and is a real problem, they will be extremely understanding and happy to work with you to make your visit as fear-free as possible.
Number 18 Dental, Dental Practice in Notting Hill
A good dentist will be aware of patients' potential fears and apprehensions. If you find that your dentist is not sensitive to your phobia then it may be worthwhile trying a new dental practice and finding a dentist who puts you at ease. Number 18 Dental is a boutique dental practice based in Notting Hill. Our dental team truly care about our patients and offer comprehensive dental care with an emphasis on prevention, restorative options and cosmetic dentistry.
Get in touch
To find out how we can help you call 0207 792 2333 or complete our enquiry form...