Together with a good oral hygiene routine of brushing and flossing your teeth, regular dental hygienist appointments are essential for maintaining good overall oral health, and helping you to reach the places you can't with brushing alone.
Our dental hygiene service
During a hygienist appointment, your hygienist will first examine your mouth for any plaque, calculus and signs of gum disease. Any other issues will be noted and if necessary a dental examination will be advised.
Our highly qualified dental hygienists will use the latest ultrasonic systems, together with manual instruments, to remove soft and hard deposits as well as staining on tooth and root surfaces.
EMS Airflow teeth cleaning system
We use the latest EMS Airflow teeth cleaning system to clean your teeth.
EMS involves projecting a jet of compressed air, water and fine powder particles onto the surface of the tooth to polish the surface and remove debris. Plaque, soft deposits and colorations disappear quickly and painlessly – even from interproximal areas.
Benefits of our dental hygienist
Regular hygienist appointments help to maintain an overall good oral health
Issues such as gingivitis and gum disease can be caught early or prevented altogether
Removes staining on teeth
Reaches areas which are difficult to reach with brushing and flossing alone
Dental hygienist FAQs
What are the main benefits of a hygienist?

In many ways, regular appointments with a hygienist can help to identify problems before they become an issue. They can also prevent gum disease, which can lead to serious implications such as tooth loss if left untreated.

How long does a hygienist appointment take?

The length of appointment will vary from patient to patient, but usually they last for 30 – 60 minutes depending on what is required.

Can my child have regular hygienist appointments too?

Children can also benefit from regular appointments with a hygienist, particularly when their adult back teeth begin to come through.

How often should I attend a hygienist appointment?

This will very much depend on your personal needs. After you attend your first hygienist appointment, your hygienist will be able to advise how frequently you should come back.
Our dental hygienists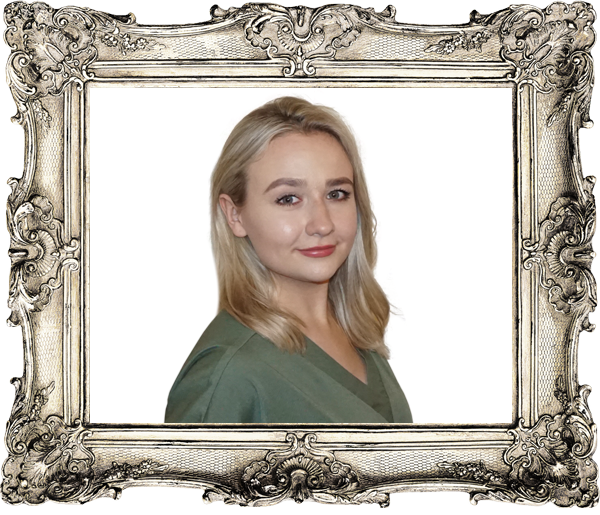 Georgia Reeve